Becoming The Better You
27.01.2009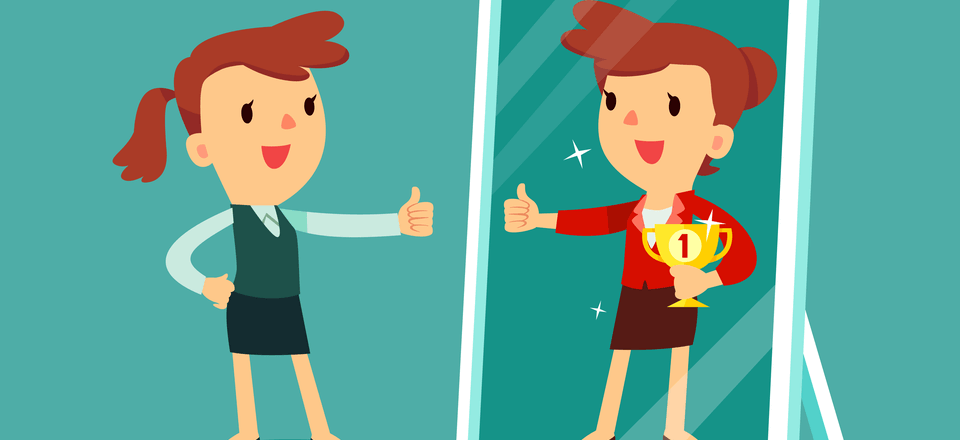 Over the weekend, I spent some time going through my rather long list of Read It Later bookmarks and I happened upon 100 Ways to A Better Life by Dragos Roua of Brilliantly Better. Quite a few were either good reminders or wake up calls for me.
I've been allowing one of my co-workers to push my buttons lately and I don't know what frustrates me more, that there are buttons to be pushed or that I allow it to happen. I absolutely hate wasting my energy on him and his drama; I'm so tired of drama. Last year I decided that I was just going to "be in the moment" and take a lesson from the Beatles to "let it be". I decided right around this time last year that I wasn't going to let anyone make me miserable; other people are welcome to their judgements and opinions but in the end, only my opinion matters to me. I can decide to be happy and I can decide what or who affects me.
Here are some of Roua's ways to a better life that I find inspiring:
1. ACCEPT YOUR MISTAKES
You're human. We, humans, are making mistakes. Accept what you did wrong and try to do better next time. No need to punish yourself forever. In fact, accepting your mistakes is the only way to make them disappear.
2. ACCEPT YOUR FRIENDS MISTAKES
Maybe you got hurt by somebody. Happens. Just accept it and deal with it. People are making mistakes and if you can accept that for yourself, accept it for your friends too. In the end, all you need from them is their love.
3. BUILD SELF DISCIPLINE
Don't wait for other people to impose discipline on you. Start early. Create your own discipline. Although it sounds a little bit harsh, self discipline is a facilitator for many things in your life. It's hard to get but great to have.
4. MAKE NEW FRIENDS
Reach out. Don't be afraid. Establish new contacts. The worst thing that may happen to you is to be rejected. Well, if that's the case, move on. The reward of having true, long-lasting friendship is worth all the potential rejection.
5. FIND REASONS TO AGREE
Rather than disagree. We have this mindset of competition which makes constantly arguing over things. Well, stop that. You don't have to force yourself into agreement, if it's not the case, just trying to find some reasons will be enough.
6. WAKE UP EARLY
This is not a habit, this is a lifestyle. Don't just wake up early without a purpose. Be early. Be there before others. Look for opportunities and embrace them. Waking up early means keeping your eye open to every available opportunity.
7. TRAIN YOUR FOCUS
Your focus is in fact your reality. Use it wisely. Train it constantly for it will enhance your reality in ways you never imagined. Keep your focus sharp as a razor blade and be prepared to experience life in fantastic shapes and colors.
8. BE BETTER, NOT PERFECT
Striving too much for perfection will ruin your life. It will wipe out all those little imperfections which are making you… human. Being better, on the other side, is rewarding. Look back at the yesterday you and just say: I'm better!
9. STOP SELF SABOTAGE
You'll be surprised by how much of a burden you can be to yourself. You are literally self sabotaging. Most of the time, unconsciously. If you have a long history of failure behind, that could mean you've become your worst enemy. Stop it.
10. FIND REASONS TO LOVE YOUR LIFE
Maybe life wasn't fair with you. Yes, I know, I've been there: life is never fair. But it's fantastic. It's unique, unrepeatable, one of a kind, beautiful, simple, challenging, sweet, hard… Just take a step back and find reasons to love your life.
11. TRY SOMETHING NEW
Maybe you're sad because you're bored. Have you ever thought about that? Just reach out and try something completely new. Go for a challenge, learn a new sport, pick a different restaurant or go for a comedy movie (if you're the drama type). Just try it.
12. AVOID FIGHTING
Fighting is the biggest energy leak of your being. Trying to prove another guy wrong is so against your true nature. You're here to acknowledge life's wonders, not to prove anybody's wrong. They're not wrong, just have different opinions. And that's part of life.
13. STOP WASTING YOUR POWER
Are you doing something that you think you shouldn't be doing right now? Well, that's wasted power. That's meaningless stuff promoted to the honor of being a part of your life. How long are you going to approve this? Why wasting power?
14. LEARN TO IGNORE
I think they should be teaching this one in schools. We're so focused on so many topics and think we have to do so many stuff, that our life is literally clogged with stuff. It's good to do stuff, but learning to ignore stuff is much better.
15. EXPERIMENT GRATITUDE
When was the last time you said "thank you"? With all your heart? Everybody knows that an attitude of gratitude is the key to success, but almost nobody practices it. Well, start by experience gratitude first, and take it from there.
16. RECYCLE YOUR AGGRESSION
Don't throw it away, recycle it! Use it for something you really want! Call out those wild forces inside of you and put them to work. Aggression is part of your being, so don't try to reject it, because it will only grow stronger. Recycle your aggression.
17. RELEASE YOUR GUARDIANS
Don't touch that! Don't eat that! Don't go for that opportunity! Those are the sentences you hear when going for something you really want. Those are your guardians, your mental constructs made to protect you. Release them, you'll be much better off.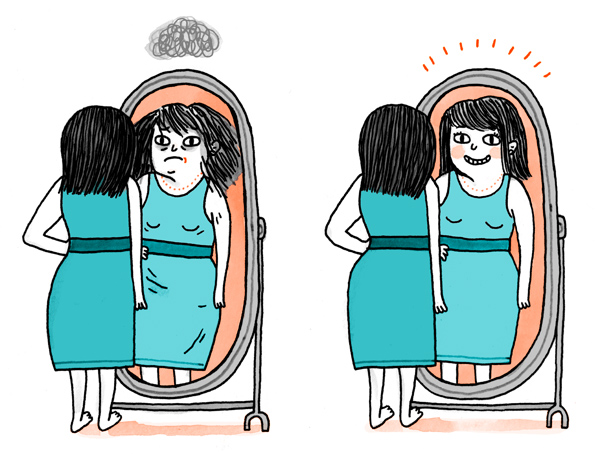 18. CLEAN UP YOUR HOUSE
It's fun. And it's good for you. Make a habit out of cleaning up your house with joy and happiness. What's outside is a mirror of what's inside. If your house is a mess, probably your internal life is a disaster. Neat that stuff, it's easy.
19. DISSOLVE NEGATIVE OPINIONS ABOUT YOURSELF
Whatever you think you may do, it's half of what you can really do. And that's because you have so many negative opinions about yourself. You can solve them. Just accept the fact that you have them and then start working on them.
20. BUILD DIFFERENT SKILLS
Don't stop learning. Don't remain stuck in a single career, it's boring and limiting. Learn different skills, possibly from completely unrelated fields. You never know when life will ask you to use them. Besides, it's a lot of fun.