How to choose a beach bag
04.08.2020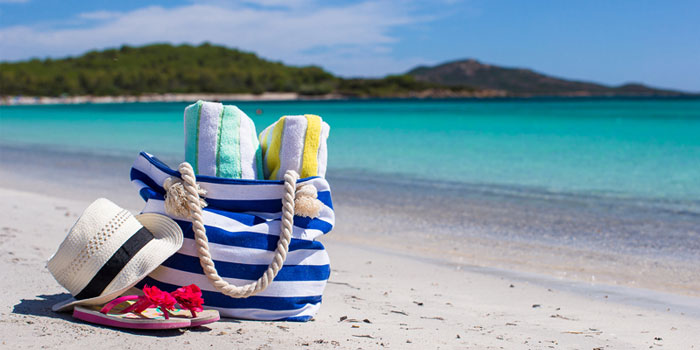 This season the trend is full of bright colors and unusual styles of handbags. Most summer beach bags are roomy, as you have to take quite a few things to the beach.
A quality beach accessory must contain everything you need and have a few extra pockets at once for the little things. Big bags and clear backpack are now in trend. At the same time it is worth paying attention to both simple styles, reminiscent of a bag for things, and more original types of bags. But there are also fashionable beach accessories for fragile girls who get lost against the background of bulky handbags. Light elegant handbags of small size will suit skinny girls of small stature. If you don't like to carry a lot of things around with you, this is the option you should choose.
The best bags for the beach
In conditions of beach rest a good option will be a net bag. She is not afraid of sand or moisture. Take with you everything you need, because such a bag can withstand even a large enough weight. The netting bag is suitable for rest with the child. Bright colors look attractive, and durable material is completely safe for children. Original handmade bags are always in trend. Such an accessory is less functional than transformers, and for the bag not to get dirty and not clogged with sand, too, will have to constantly monitor. But with it you will look very stylish, especially if it will complement the image based on a knitted swimsuit.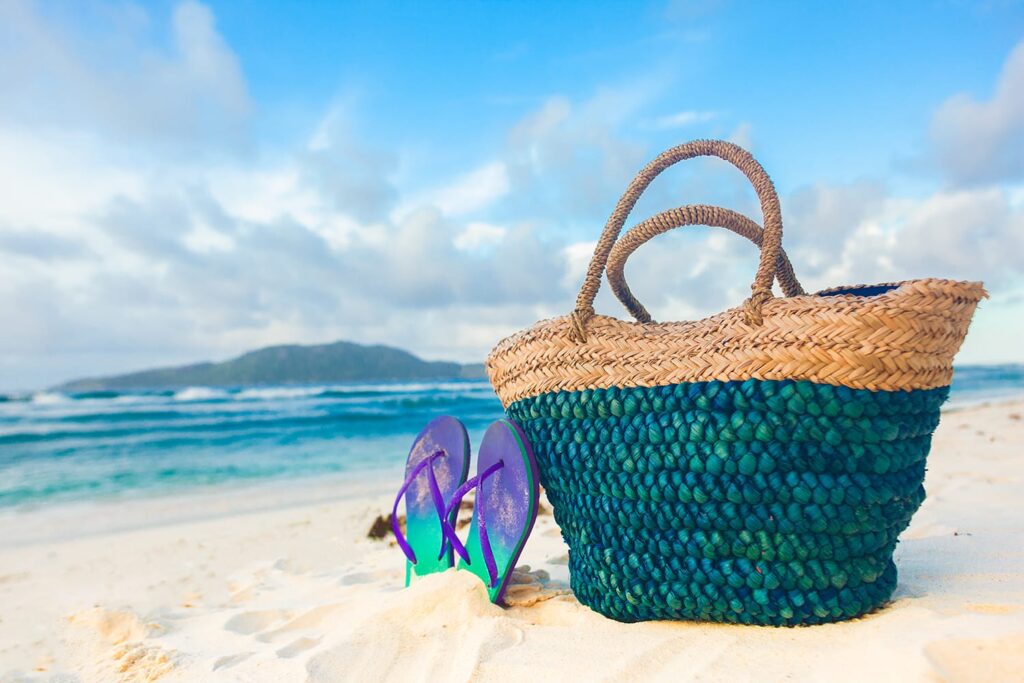 Now the trend is to take care of the environment and use natural materials in the creation of clothing and accessories. That's why wicker beach bags are gaining popularity very quickly. Such bags look very nice and natural. Their design resembles a country basket, but does not look cheap and boring. Most often, the creation of such bags uses light straw. Straw bags look stylish and original. The use of natural materials allows making such a beach bag part of the beach image in a unique summer style. 
Effective transparent bags on the beach look quite appropriate. They are usually resistant to moisture and almost do not get dirty. Designers offer compact transparent backpacks and spacious models of large size. However, when buying such a bag, keep in mind that everything you carry to the beach will be in plain sight, so pack your beach luggage carefully. Another practical material for creating beach bags is silicone. It has a high density, and compared to transparent plastic products, also the brightness of colors. Another advantage of beach silicone bags is their low cost. You can buy several bright silicone bags of different colors at once. Bags made of polyester will also be appropriate on the beach. Polyester, like silicone, is waterproof.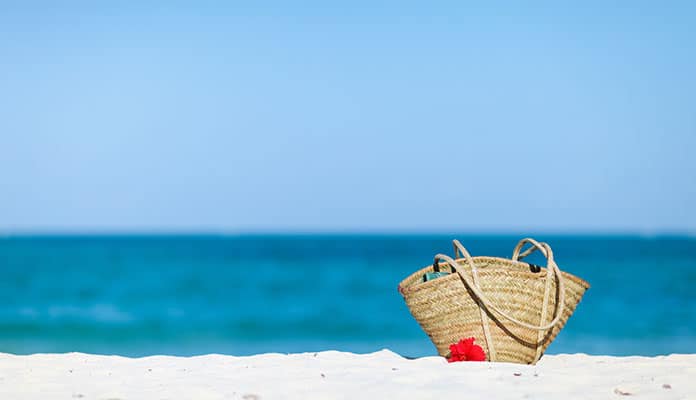 If you're going on vacation, you'll definitely like the bright print bag with a maritime theme. Voluminous beach bags in blue and white stripes are always in trend. In addition, you should pay attention to products decorated with anchors, shells and images of various sea animals. In summer, the charming flower bags are also relevant. An unusual variant that is only gaining popularity – retro bags with muted flowers that cover the surface of the bag. Models with interesting ethnic motifs are also worth attention. In addition to handbags with prints, now in fashion and monochrome products. They win the hearts of girls with an extremely simple design.
Choosing a bag is not so difficult, because now there are many different attractive options. However, you should still focus on your own preferences, which will help you make the right decision. If you can take your task seriously, you will have the opportunity to choose the ideal beach bag.