How do you choose engagement rings if husband and wife have different tastes?
19.07.2021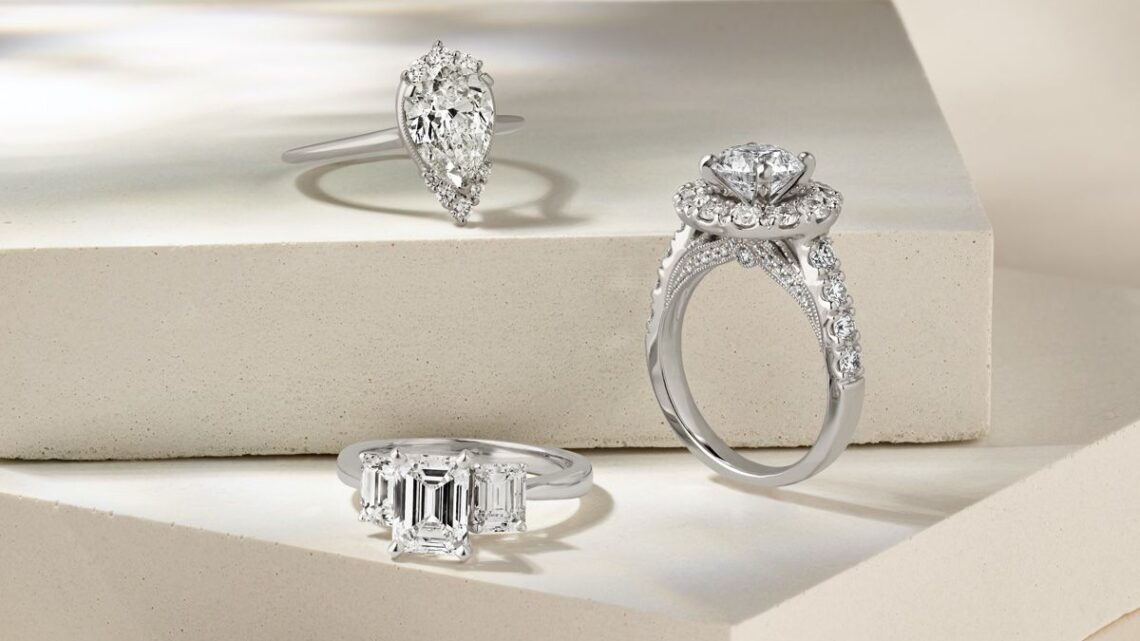 Does your bride like diamond/brilliantly inlaid engagement rings and you are a minimalist? If so, trying to find the same set of engagement rings will probably be futile. Save the unnecessary arguments. We have a few compromises for you.
How to Choose Engagement Rings
First, engagement rings can be different, but overlap in one element:
Different styles but made of the same metal (or vice versa, similar rings made of different materials). For example, a ring with three vertically set diamonds in yellow gold looks quite traditional, while in titanium it looks very modern and brutal.
The shape and color are the same, but all elements of the men's ring are made of matte gold and the women's ring is made of glossy gold.
A girl will be happy to wear a ring with a diamond track running all around its perimeter. Her other half should consider models with one diamond, but the same size and cut.
Secondly, if the newlyweds still have difficulty choosing a ring, they can buy completely different models, but with one trick. For example, with an unusual engraving in the form of a common date or a phrase: the bride will have a beginning, and the groom – continuation. You can also use a sign in the form of a heart or infinity.
If you can't come to a common decision, consider this:
Metal. The traditional metal for engagement rings is gold. But what if the groom prefers white metal jewelry and the bride prefers yellow? In that case, the couple may want to consider two- or three-bar models. Such rings can be combined with jewelry in any style, as well as from any metal.
Color. The fashion for colored stones has also reached the wedding rings. Rarely will a man dare to wear a ring with red rubies. Most likely, he will opt for diamonds. But the bride will be happy to wear a ring with bright inserts. If the engagement rings overlap in metal and shape, they will create quite a spectacular tandem.
Finishing. The surface of the ring may be glossy or matte, with varying degrees of graining, openwork or treated with a diamond facet. It is the texture that imparts individuality and character to the wearer. The same model looks different in a matte and glossy version, even if it has a similar design.
If you dream of an engagement ring with colored gemstones, then pay attention to their hardness – it should not be lower than 7.5 units on the Mohs scale. You can find many great options at https://luxurydiamonds.ca/.